Massage for you and the whole family...
In the comfort of your home.
Margarita Navarrete-Hutchinson, LMT, LMTI
Licensed since 2003, I specialize in At-Home care in Austin, TX, and surrounding areas, for families and small groups; as well as providing on-site event and corporate chair massage.
Along with offering therapeutic massage treatments, I can teach you how to care for your loved ones with basic massage techniques, so that you may better maintain yourselves in between sessions; with classes tailored to address your body's specific needs.
With over a decade of hands-on experience; your massage will be a combination of Swedish, Deep Massage (Lauterstein Method), Trigger Point Therapy, and Myofascial Release techniques, tailored for your body's needs, that day.
I am pleased to provide two newer techniques, that help address neurological tension: Dermoneuromodulating (DNM) and Zero Balancing (ZB). Both techniques are deeply relaxing, and address neurological tension--thus facilitating locating the adhered areas that need more specific attention.
In addition, Orthopedic techniques assist me with assessing/addressing injuries; and the Lauterstein Deep Massage protocol provides both neurological relaxation and gentle muscular/fascial lengthening.
I am excited to be able offer "Aquaritassage" (aquatic massage), on Thursdays, by appointment; at Sol Healing & Wellness Center's Floating Lotus Pool. It's heated!
The Hoopment motivated me to get my Massage Instructor license, in 2018, and to become a Continuing Education provider; so that other MT's may enjoy the wellness benefits of practicing Hoopment, and integrating it into their massage practices.
Every client receives their own copy of Exploring Movement Through Hoopment, and their own mini-hoop for self-care maintenance in between sessions!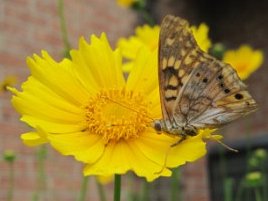 The human body has an incredible self-repair system, that we can help support, together.
It is gratifying to assist you with the maintenance of your vessel. Your body is a spaceship!
Thank you for allowing me the opportunity to assist your body's self repair, and for welcoming me to share massage skills and Hoopment with your family.