Massage is a Hands-On Trade
It is not possible for me to provide massage therapy, without touching people.
Currently, we are being recommended to maintain, as much as possible, a 6-ft distance from each other (outside of our households), to "flatten the curve" of the COVID-19 pandemic, and reduce the pressure on the system.
We can more easily visualize our spheres when we extend our arms out, with a 15-16 in diameter hoop in each hand...and every one of us extends our arms out in every direction--we get a sense of our "sphere"...
We want to maintain an additional foot of space in between each sphere; reducing the likelihood that our spheres intersect.
Intersecting spheres are potentially infecting spheres.
During a massage, spheres more than intersect--they merge--for an hour or more.
When the state initially re-opened, I had a plan in place to get back to providing massage therapy. As the number of cases, post-opening, continue rising, I am no longer providing hands-on on care; I will be providing hands-off education, so that you can take better care of each other.
Having massage gear, like a table or mat, is helpful for both receiving and giving; but can be an investment that some don't have the resources for.
In that case, I recommend an inflatable sea turtle!
Support your body through Hoopment--which absolutely requires us to have even more than 6 feet between every body, so that we have enough room to move within our spheres, without fear of our spheres intersecting and our hoops colliding.
Hoops can be wiped down/sterilized easily; and make self-care/fitness fun, for all ages. Hoopment can be practiced by most people, from beginner to advanced fitness levels.
My group classes are for 8 or less people; and I prefer practicing in outdoor spaces--especially with a group.
I also provide 1-on-1 instruction; every student gets their own hoop, for continued practice.
For many people, one class is enough to get their Hoopment practice started; you can join me for my practice, on Instagram (@thehoopment).
Learn more at TheHoopment.us.
Thank you for taking care of yourself, so that you may be of service if/when you are called.
Keep breathing. Stay kind.
W
e
A
re
C
onsciously
K
ind
O
ne
s
*serving each other is what we do*
Affordable Alternative: Sea Turtle
I understand that massage table is cost prohibitive; and shiatsu mats are not the cheapest, either. Massage gear is expensive--but it lasts a long time.
We can trade gear longevity for value: a $12 inflatable sea turtle; that also serves as a meditation pillow, a comfy stretching mat that adds stability/balance training, and a comfortable yard/living room lounger. AND it floats.
A twin-size fitted sheet fits over it; and it works well for either clothed or disrobed sessions, indoors or outdoors.
Any household with children will appreciate a sea turtle.
Households without children will appreciate a sea turtle!
I stumbled upon this tool while in the store, buying something else; and it was an excellent find.
It makes an excellent meditation lounger/stretching platform/massage bed/napping under a tree/dancing with it for cardio/and it floats!
I love sea turtles. They are my favorite kind because they are the swiftest of all the turtles!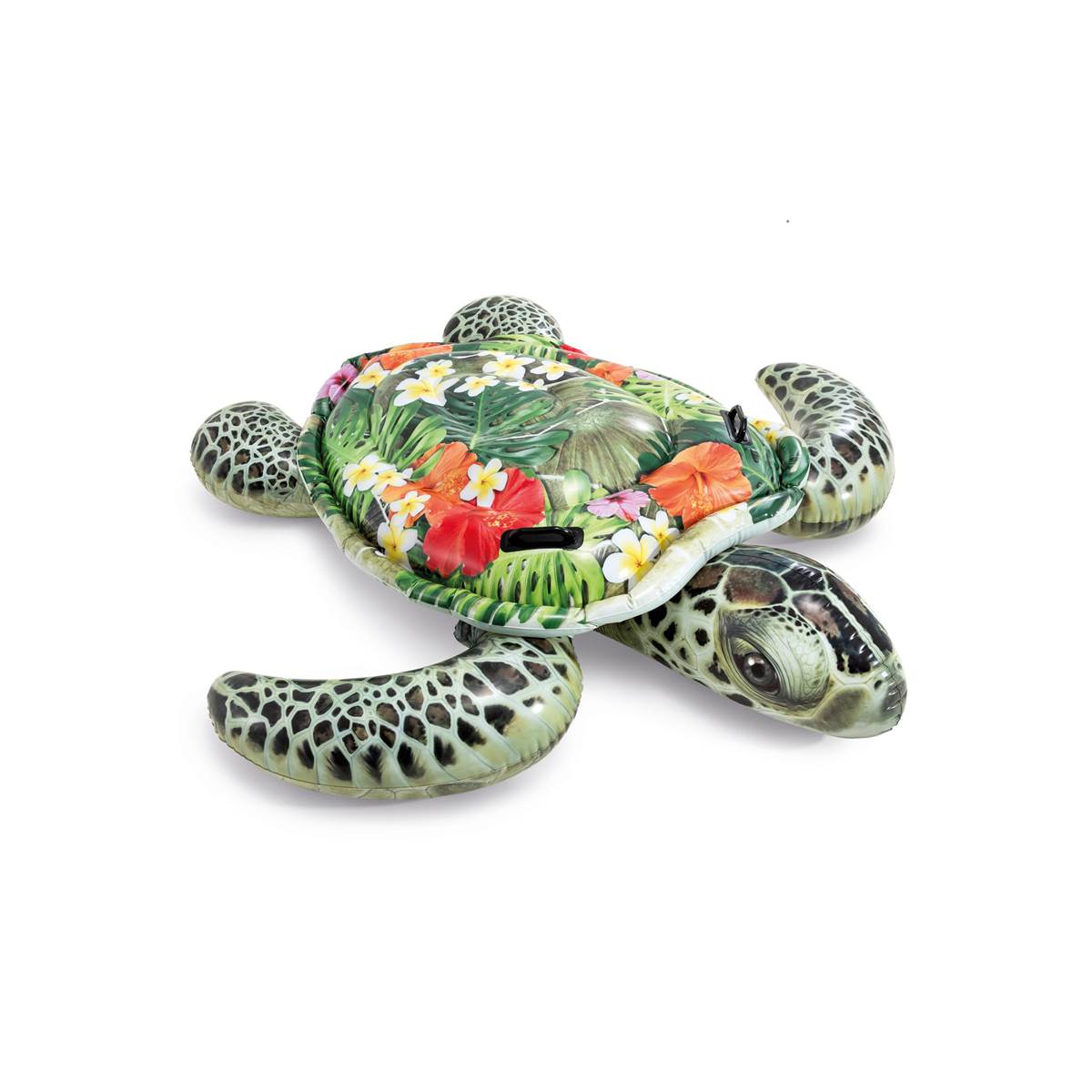 Search for "Intex Realistic Sea Turtle Ride On Float"