Elementally FUNctional Support for All Ages
Self-Care is Easier When We Practice Together
Margarita Navarrete-Hutchinson, LMT, LMTI, CE Provider
NESTA Biomechanics Specialist, Functional Training Specialist
I am a practicing massage therapist, since 2003; prior to COVID-19, with a hybrid private practice/independent contractor structured business--allowing me to work with private clients over many sessions and years; as well as bodies in a handful of chiropractic offices; as well as spa work (currently at the Horseshoe Bay Resort).
The pandemic "break" gave an opportunity to develop an effective Flow Arts-based functional movement program.
With 2 decades of hands-on experience, I combine Swedish, Deep Massage (Lauterstein Method), and gentleTrigger Point Therapy, intended for deep neurological relaxation, tailored for each client's needs, that day; providing holistic massage.
Hoopment motivated me to get my Massage Instructor license, in 2018, and to become a licensed Continuing Education provider; so that other MT's may enjoy the wellness benefits of practicing Elementally Intuitive Movement, and integrating it into their massage practices, via flow arts.
Self-care is vital to therapist longevity--ensuring our clients know how to as well, can extend our careers.
In 2020, I became a NESTA certified Biomechanics Specialist; six months later, NESTA certified Functional Training Specialist. I'm excited to share and apply the knowledge learned through the coursework, tobetter support your family, your body, and your self-care practice.
After working hands-on with bodies, I'm taking that knowledge gained from 2 decades of witnessing dysfuction, in addition to many years of flow arts/movement practice, to help you take better care of yourself--and inspire you to share with family & friends!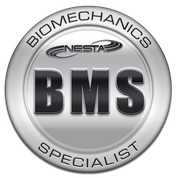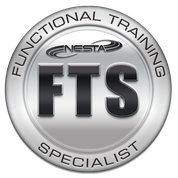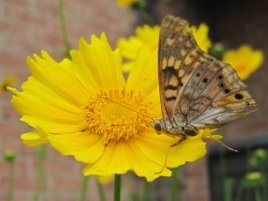 Elementally Intuitive Movement
The foundation for all of the Elemental Implement Manipulation classes I offer through Ko-fi.com, is Elementally Intuitive Movement 101.
EIM 101 is free for anyone who visits my Ko-fi page.
EIM is gentle and exceptional for hypermobile bodies.
EIM supports developing and aging bodies.
This is practice that could span generations; providing your family a fun wellness activity that you do together--and inspire each other.
Inspiration and appreciation are elementally functional skills that we may consciously foster.
EIM for FUNctional Movement
A fun way to share self-care, and socialize at a safe distance from each other--for groups of 8 or less.
EIM requires more than 6 ft of space in between each body; and we may choose to practice with masks on, as a form of eustress training, and to support our breath awareness.
The rate is same regardless of group size--whether as individual or up to 8; share the session and save together!
My approach to self-care is playful; my preferred metaphorical playground is elemental in nature: Earth Air Water Wood Metal (Fire embodied in the metal)...and practical--all non-Fire Implements prepare the body to move with Fire Implement, should the student arrive at that element.
My approach to life is elementally fun; I perceive that we are all playing the Life Game; and the goal is to Observe, Adapt, and Learn. LGOAL
What I have learned, is that we have to practice creating our own purpose--and that's how we find ourselves.
My Life G:OAL: supporting imperfectly functional vessels on our journey as we play this game together, kindly.
The playground is open!
I'm pleased to get to pass these skills on to you, your family, and friends.
Find me on Instagram @elementallyfun